We accept:


For merchant services and traditional credit card processing terminals, please visit our partner company, Merchant Equipment Store.
Infinite Peripherals Infinea Tab Case for iPad Air 2 and iPad Mini 4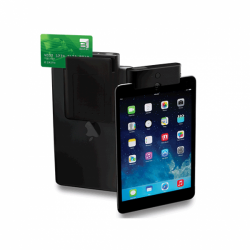 POS meets iOS with the versatile Infinea Tab with MSR from Infinite Peripherals. Available for the iPad Mini 4 and Air 2, the Infinea Tab M MSR features a 3-Track bi-directional MSR & optional 1D scanner or 2D imager.
Magnetic Stripe Reader: 3-track bidirectional reading capabilities - Type: ISO 7816-1/2/3 compatible & RAW mode