We accept:


For merchant services and traditional credit card processing terminals, please visit our partner company, Merchant Equipment Store.
Smart Power Office UPS Battery Power Strip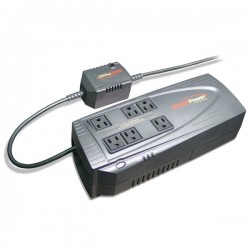 The Office-TBF is a multi-device power protection solution ideally suited for computers, computer peripherals, internet, and multimedia applications. The Office-TBF is the first uninterruptible power supply (UPS) with a Transformer Based Filter (TBF), an electronic power conditioner. It eliminates line noise in addition to providing battery back-up, surge protection functionality that other uninterruptible power supplies offers. The Office-TBF is an ideal choice to meet all your office power protection needs.